Dining
Top Restaurants and Dining in Wickenburg, AZ
With so much to see and do in Wickenburg, AZ while staying at Los Viajeros Inn, there's no doubt you will work up quite the appetite! We recommend many great restaurants in Wickenburg, AZ and you have lots to choose from with on-site dining, delivery and nearby local options. Whether you are a budget friendly diner or looking to splurge, we have a recommendation for you! If none of the below options suit your fancy, stop by our friendly front desk for our top recommendations on restaurants in Wickenburg, AZ.
For your convenience, we also offer a quick and delicious grab and go bag at the front desk.  The grab and go bag includes a pastry, granola bar, and water.  We also have delicious hot coffee available in the hotel lobby.
Restaurants in Wickenburg, AZ
Denny's Restaurant
Enjoy a famous Denny's Grand Slam Breakfast just steps from our hotel!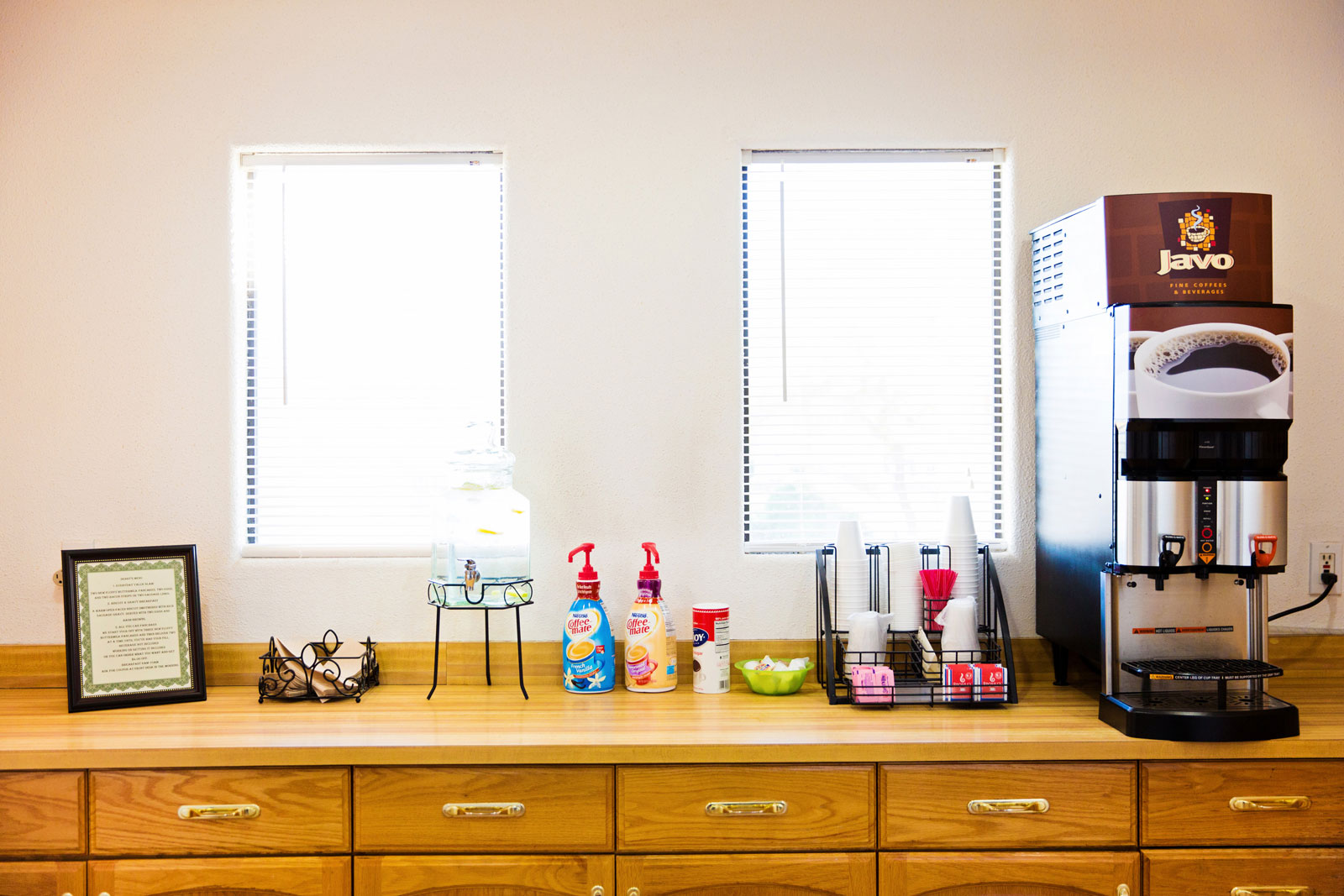 Los Viajeros Inn Coffee Bar
Enjoy a hot cup of coffee any day at Los Viajeros Inn.
Pizza Hut
Family-favorite nationwide pizza chain.
Cary's Pizza
Local dine-in or delivery pizza option in Wickenburg, AZ.
Nichols West
Delicious yet unpretentious hidden gem in nearby Congress, AZ offering breakfast, lunch and dinner.
El Ranchero
Casual, authentic Mexican and seafood restaurant. Voted #1 in Wickenburg.
Gilla Monster Eatery
Pie shop featuring coffee and breakfast/lunch options.
Bedoian's Bakery & Bistro
Bakery and cafe featuring Mediterranean options, coffee & tea.